Join Our Team!


Hawthorne Auto Clinic is currently accepting applications
Apprentice Technician - position opens March, 2017
As Mary Poppins famously said, "Well begun is half done!" During the 33 years Hawthorne Auto Clinic has been in business, we have sponsored over a dozen interns taking their first steps on the path to a secure career in automotive maintenance and repair.

Apprenticeship at Hawthorne Auto Clinic is a paid position with benefits, working under the supervision of ASE certified Master Technicians on a variety of common domestic and import vehicles, including hybrid and electric models. Classroom instruction is provided by the IMPORT program at Mt. Hood Community College, school quarters alternating with work quarters for the 2 year course of study leading to an AAS degree.

We provide tuition reimbursement to qualified participants. For answers to your questions about position requirements and responsibilities, wage and benefit package, and specifics of the job, contact Liz, lizdally@hawthorneauto.com.
Diagnostic Technician
We are accepting applications for a Diagnostic Technician. We are looking for someone with strong qualifications, including:
Ø Likes to work on cars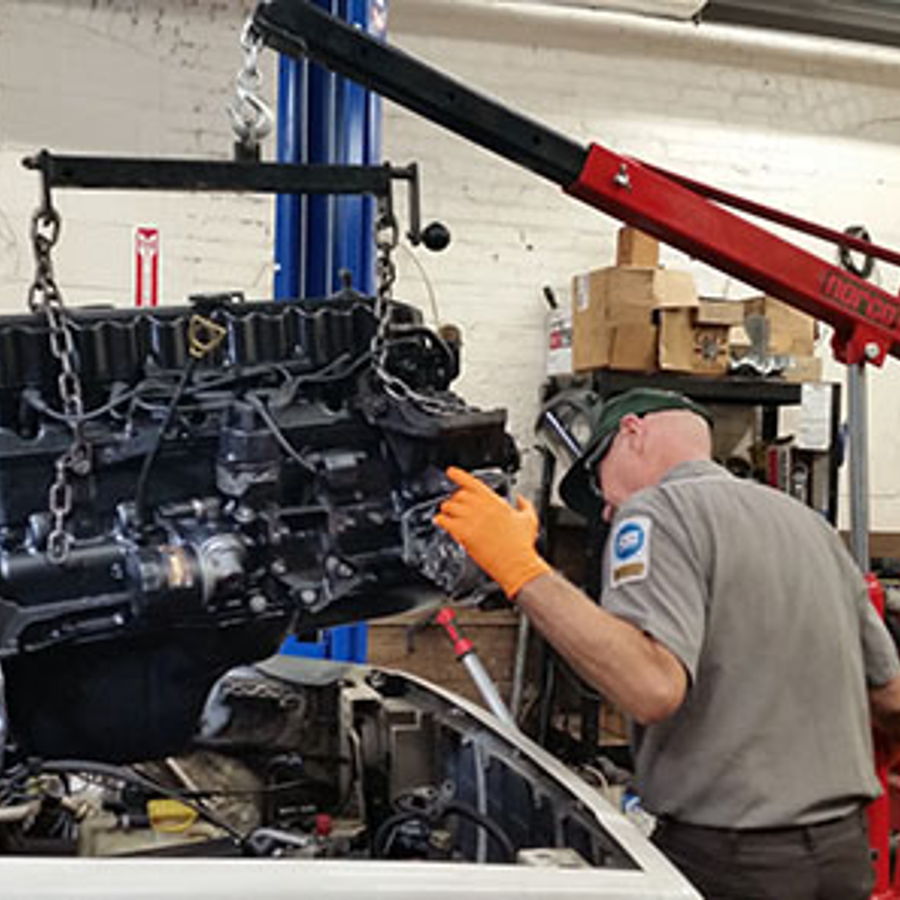 Ø Has spent at least 5 years diagnosing and repairing domestic cars, SUVs, and light trucks, including MIL and driveability problems. Bonus points for familiarity with hybrids.
Ø Welcomes working in a collaborative manner with other technicians, service advisors and managers
Ø Uses effective oral and written communication skills
Ø Cheerfully performs routine maintenance to most common import and domestic vehicles when the schedule requires it
Ø Practices a customer-centered approach to work
For a fuller description of the position and the necessary qualifications, click here. If you believe you have the skills and the enthusiasm, we're eager to hear from you!
How to Apply
There are several ways you can apply for one of our positions:
Fill out and submit our application online from this site. See below for more detailed instructions.

Download and fill out our application from the link below, then either scan and email it back to us at lizdally@hawthorneauto.com or print it out and send it to us US Mail at the address below.

Come by our shop.
How to apply online:
Internet Explorer and Safari: If you are viewing our site in either of these browsers, simply click on the SUBMIT ONLINE version below. This will bring up the PDF version of our application form, which you can fill in directly online. When finished, click the Submit button at the bottom to send us the form.

Firefox and Chrome: Firefox and Chrome include a pdf viewer which disables functions that are necessary to submit your completed form online. If using either of these browsers, please click the DOWNLOAD version below. This will prompt you to download the application to your machine. Once done, open it in Adobe Reader, fill it out and click Submit. Reader will prompt you to either send the form directly from your local email client (Thunderbird, Outlook, etc.) or fill it out and save it so that you can attach it to an email if you use an online email service (Gmail, Yahoo, etc.). Depending on the type of client you use, chose the appropriate option and send us the form.

Note that whether you submit online or download our application you will need Adobe Reader to view it. You can download and install Reader here.
Hawthorne Auto Clinic
4307 SE Hawthorne Blvd.
Portland, OR 97215
Attn: Upcoming Hire